About Hi-Tech Industries
With a state-of-art workshop facility acquired in 4 Acres Industrial Land of Ahmedabad city having ISO:9001:2008 certification of TUV-SUD South Asia Pvt. Ltd. Hi-Tech Industries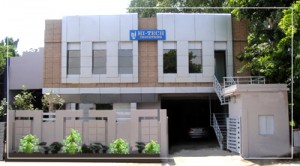 introduces as one of the leading designer, manufacturer & executor on turnkey projects of material handling equipments like EOT Cranes, Electric wire rope hoists, Flame proof cranes, gantry cranes, flame proof goodslift and custom built material handling equipment.
HI-TECH is a group of technocrats who have gained more than two decade experience in the field of material handling equipment and established in 1989 with a concepts of satisfying and delighting our customer by providing the products as per their requirement, application and of international standard with continual technological improvement.
With continual growth from the small workshop to the big industrial house, Hi-tech has gained a vast experience in the field of material handling equipments and custom built equipments and offered the quality product, prompt services with a reasonable price. Our satisfied customers recommended our product and increase our strength as a Hi-tech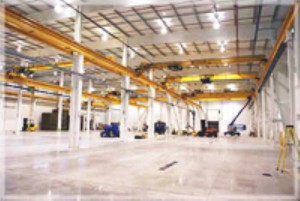 family.
With a philosophy of clarity of vision, customer's care, understand the problem of user with a soft behavior, the growth of the Hi-tech has traveled from the few lakhs of turnover to the crores of turnover within two decades.
DESIGNING EDGE :
Continuous innovative spirit coupled with growing need of industrial lifting equipment's led Hi-tech to the pioneer of designed concept in India and offered highly custom built material handling equipment's with a proven technology.
Hi-Tech has always selected International repute geared couplings, gear boxes, brakes, motors, control components and V3F drives with continual improvement in fitting process to minimize the shut-down, inventory and led to zero maintenance product.
The following are the salient feature of Hi-tech Design :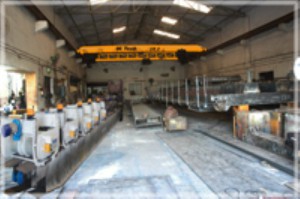 The unique concepts ensures 100% safety with long life of equipment's and thus reduces the cost of maintenance, downtime and replacement of spares.
Zero inventory and zero maintenance concept.
Hi-tech always maintains IS standards for the design calculation for main girder, motor calculation, brake torque capacity, wire rope calculation and latest designed parameters of all the equipment's under execution with close manufacturing supervision.
The designed calculations are approved by Lloyd's Register – U.K., Mecon – Ranchi, Tata Consulting Engineers – Bombay, Uhde India Ltd. – Bombay, DSD-Germany, Nuclear Power Corporation, Bhabha Atomic Research Center, ISRO Centers, etc.
The designed aspects are counter checked by computerized design facility.
The design is modular with easy interchangeability and esthetic appearance.
Finally, the design consideration promises of 100% safety while lifting